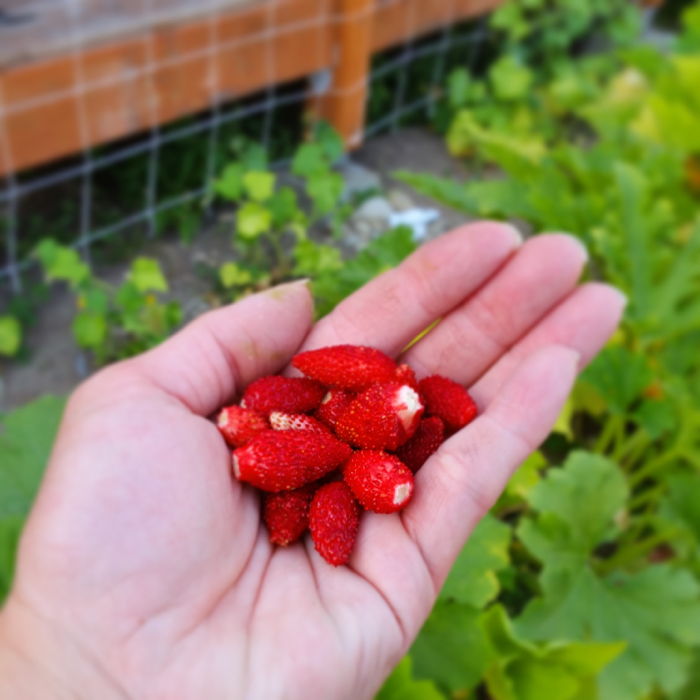 The Baron Von Solemacher Strawberry: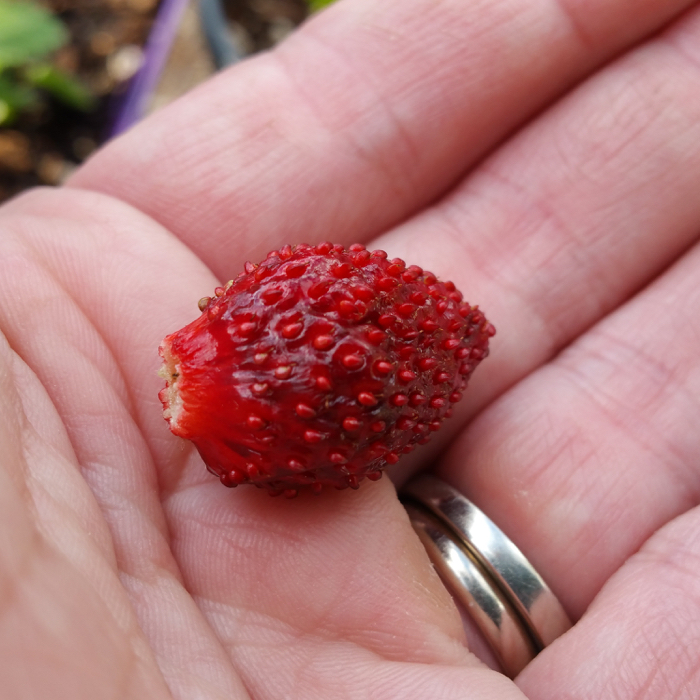 Antique German variety. Berries are large for an alpine berry. They work well in hanging baskets, filling it out nicely. Produces heavily. Berries are vivid red, with a a creamy ivory interior. Very sweet. No runners.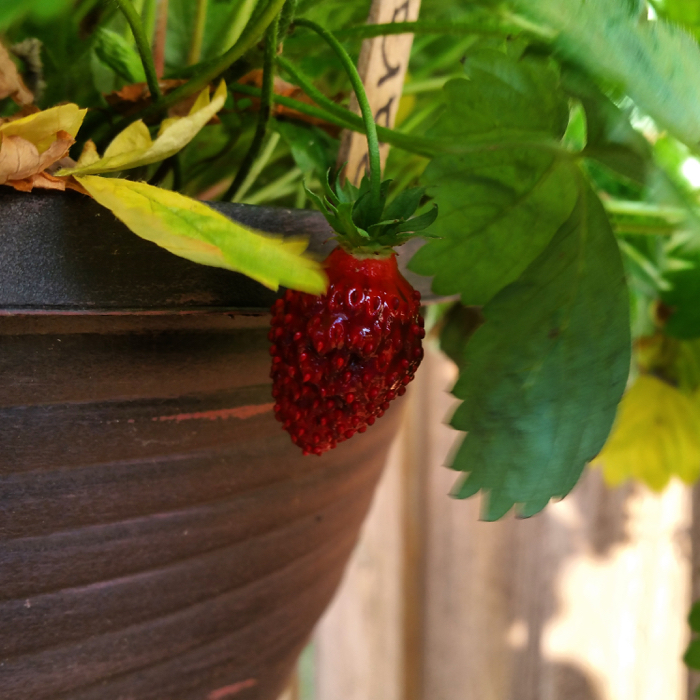 $7.50 #1 gallon size (Full size 1 year plant)
All plant sales are only done in person, at our urban homestead, or at shows. We are happy to arrange private pickup (no shipping cost!).