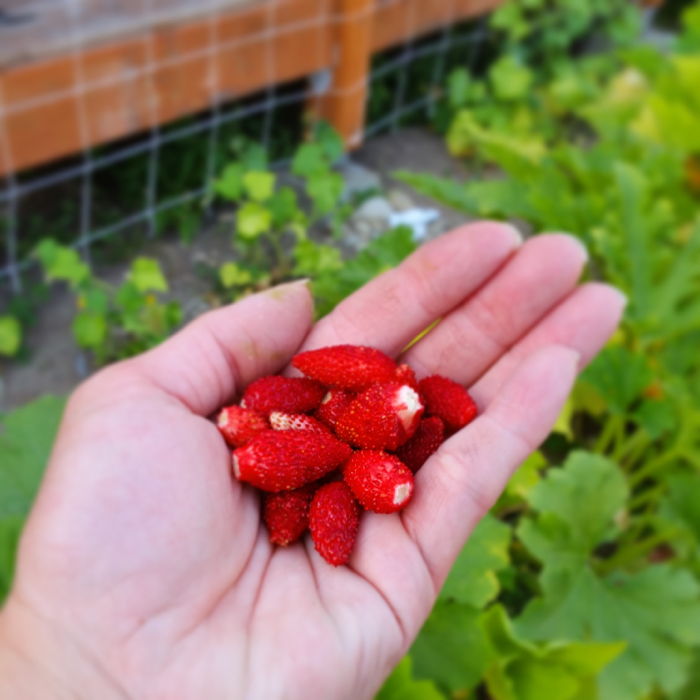 The Baron Von Solemacher Strawberry: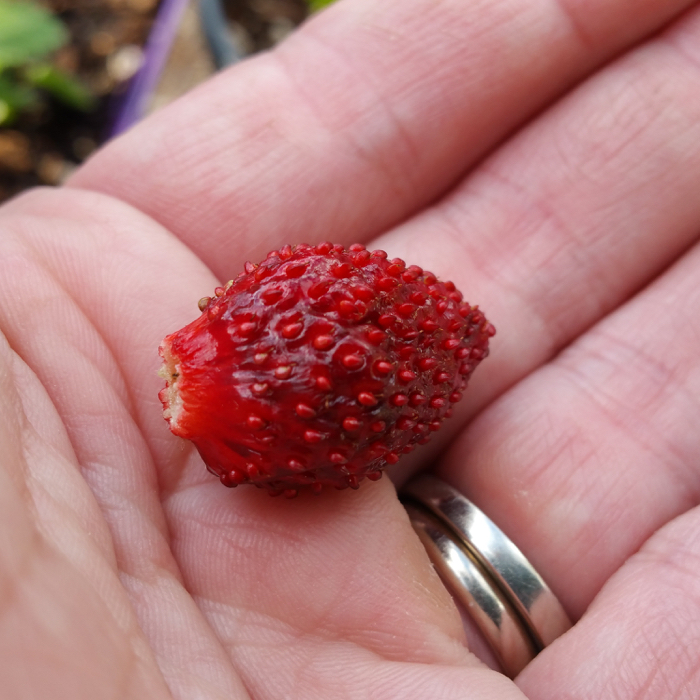 Antique German variety. Berries are large for an alpine berry. They work well in hanging baskets, filling it out nicely. Produces heavily. Berries are vivid red, with a a creamy ivory interior. Very sweet. No runners.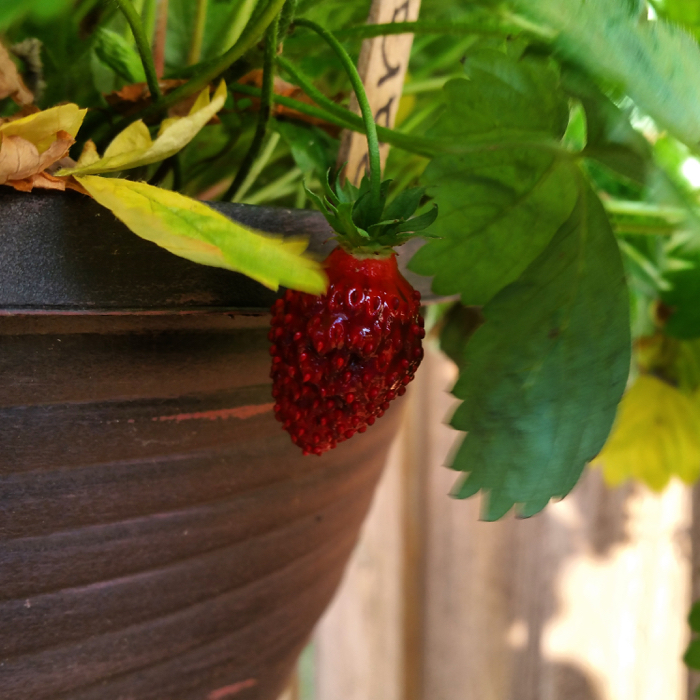 We are currently sold out on over wintered plants, but will have first year ones soon!